Curriculum Enrichment
Wider Curriculum
We strongly believe the arts are an essential tool for the development of self-esteem, creative thinking and problem solving and these are taught through our Curriculum. Through the arts children are taught about, and experience different cultures and we encourage diversity and creative thinking.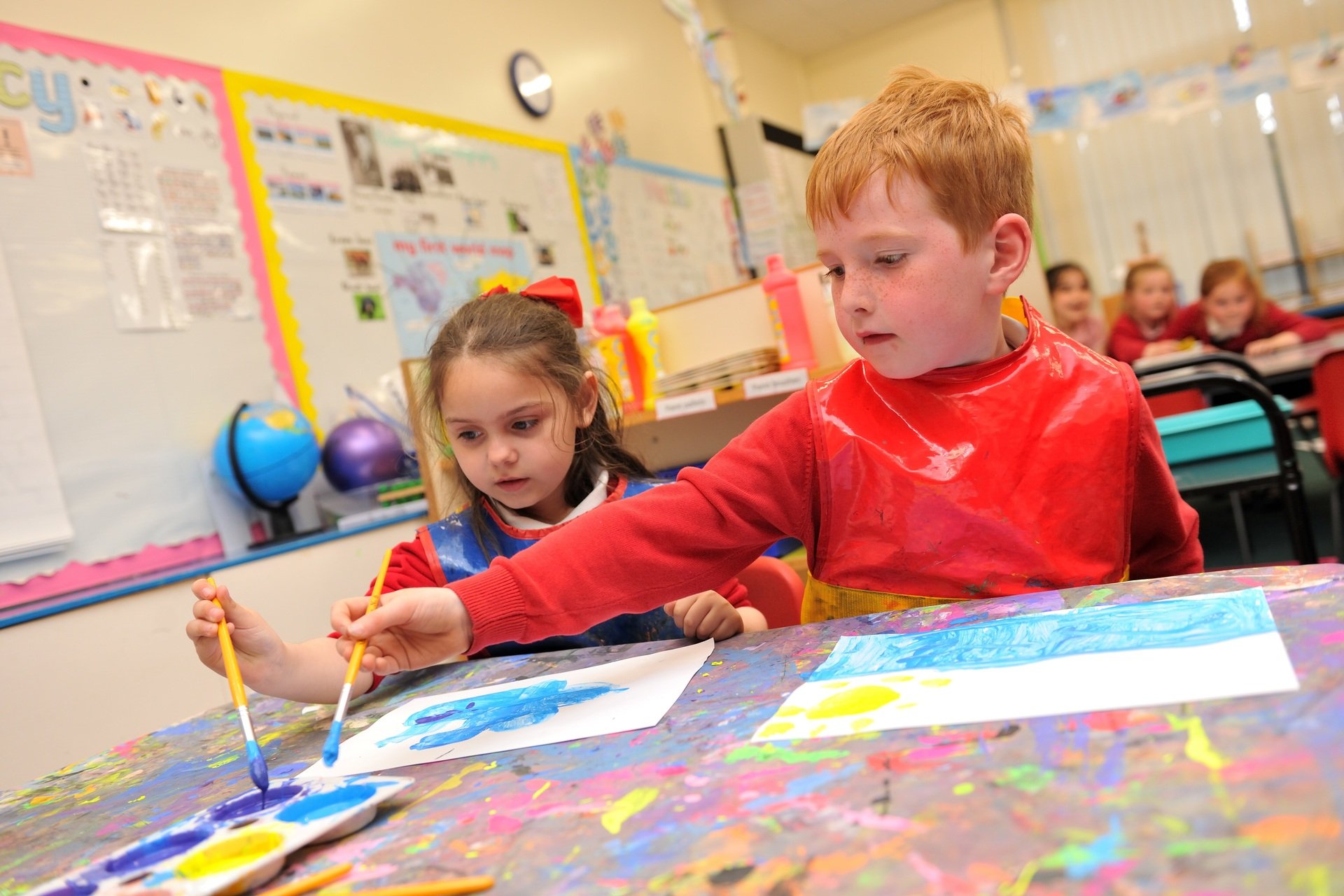 Music
Music also plays an important part in our learning and we partner with Durham Music Service to offer many opportunities for all children to play instruments. The children perform to parents and Durham Music Service run a choir for our children and KS3.
Clubs
The school provides a wide range of opportunities to nurture, develop and stretch pupils' talents and interests. Pupils appreciate these and make good use of them. The school runs girls' clubs, French, DT, Eco, gardening, dance, homework, Warhammer, coding and a plethora of sporting clubs.
Play/sports leaders – Y6 play/sports leaders are trained by our sports coach and lead playtime and lunchtime games and also support in sports clubs.
Rota Kids
RotaKids is focussed on helping children become responsible citizens who work towards making our school, local and global community a better place; developing leadership skills, self-esteem, empathy and responsibility. They work with the local Rotary Club to raise awareness and money for local projects and charities.
School council
The school has an active school council who make whole school decisions and for the past 2 years have visited the Houses of Parliament to see democracy in action.
Curriculum Days
We run curriculum days and events throughout the year where we invite parents into school to work with their children. Recent events have included an old toy museum, pottery painting session, a bridge building investigation, reading sessions and textile workshops.
Visitors and trips
Pupils visit places of worship, for example Darlington Quaker House, local churches, Sikh Temple and take part in celebrations such as Christingle and religious leaders visit school.
Visitors to the school include authors, nurses, the police, firefighters, scientists, councillors/local MP and animal handlers. Children also enjoyed fieldwork days, historical workshops, Christmas crafting days, archery and a planetarium.
Last year classes visited a farm, the River Tees, Hardwick Hall, Raby Castle, Vindolanda, Life Centre and Carlton Lodge.
Events
We develop the whole child and we know our pupils and families. Pupils are learning to become valued citizens and important members of the local and wider community. The Y6's run a mini business event, the Y5's are part of a Greenpower electric car competition, class choirs perform at the local hospital, in the local shopping centre and at a number of local care homes at Christmas.
Charity Days
We support local and national charities with at least two charity days per year. We invite the charities into school to talk to the children about how their donations help. Recently we have supported, St Teresa's Hospice, Children's Cancer North, Purple Pinkie, the King's Church foodbank and Grange Road Baptist Church foodbank.
Junior Road Safety Officers (JRSO's)
The Year 5's work in conjunction with the road safety tem in Darlington to help make the streets outside of school as safe as possible.
Our expectations and examination results are high and achievement is both recognised and rewarded within the context of partnership between the school, pupils and parents. We work with local companies on joint curriculum projects and run regular curriculum days when specialists are invited into school to inspire learning.
If you require any more information please contact Mr Briggs.
Our Curriculum Policy can be found here
For more information about our curriculum, please contact your child's class teacher or any member of the Senior Leadership Team via parents@abbeyfed.darlington.sch.uk