Year 6
Bookopoly!
Posted: Feb 7, 2018 by: Lawless (k.lawless) on: Year 6 Blog
In Year 6, we are playing a game of Bookopoly! The children have been set the challenge to see how much of their board they can fill before the end of the year. Each time they finish a book they can complete a book review, do a presentation for the class, submit a review on Amazon, draw something from the story or tell us all about the book and then they will have earned another square on their board. There are a few other challenges on there such as visiting the library or taking an amusing reading selfie so we can't wait to see the pictures of these! Good luck Year 6!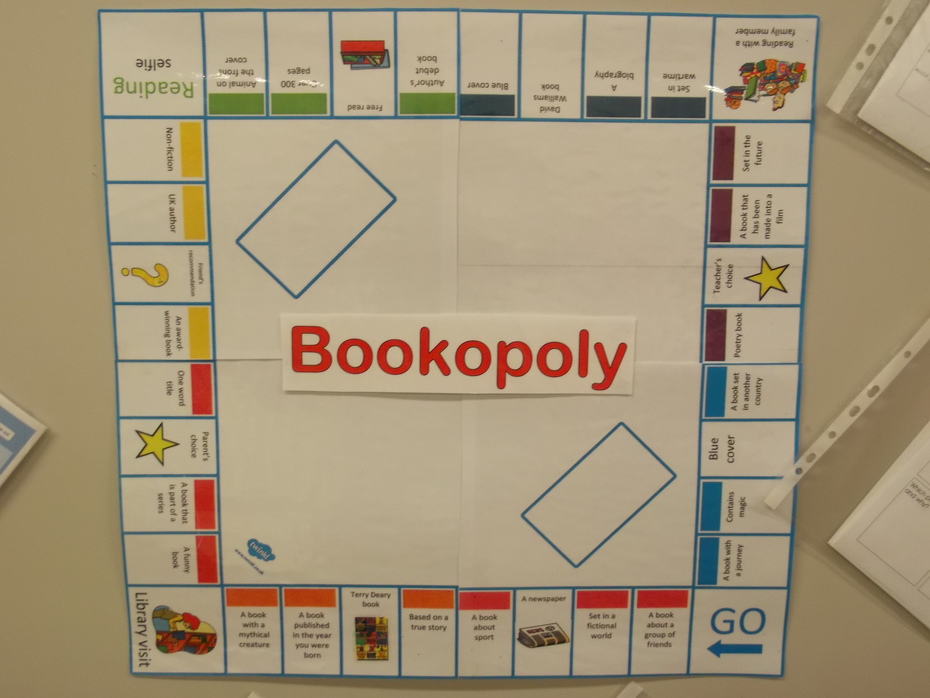 0 comments
No one commented yet.