Year 5
Mystery solved
Posted: Jan 15, 2018 by: Kelly (e.kelly) on: Year 5 Blog
Inside the object, we discovered a cute little alien (we are still thinking of a name - please give us some suggestions)
We then watched a short clip of the same alien soaring through the air in his spaceship (the mystery object) and landing on planet Earth for what we believe to be a very important mission! We wrote some openings to our story about the alien's journey to Earth and what he must have thought when he landed on our strange planet.
We can't wait to watch the rest of the clip to find out what else the alien gets up to. Watch this space for some amazing stories retelling the alien's mission later on this week.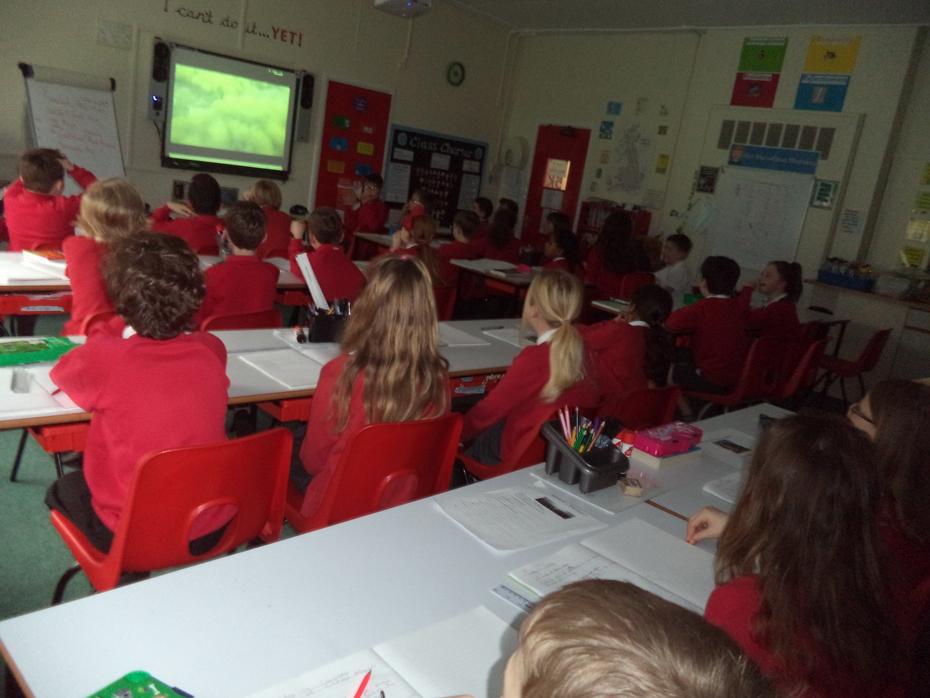 For now, here is a taster of some the fantastic sentence we have used in our openings:
As I landed on the colossal, harmful planet known as Earth, I started my mission to spy on Earthlings. Flabbergasted, I stared at the yellow ground they have here and was surprised at how soft it was. Kamal (5K)
My deadly mission had begun as I landed on the huge but primitive planet know as Earth. Excited, scared, I scanned my new, peculiar surroundings. Ted (5K)
2 comments
Comments
Yusuf A. Jan 20, 2018

Eugeen
Kamal A. Jan 20, 2018

Can you call him Albert?