Year 1
A Mysterious Spacecraft Has Landed!
Posted: Jan 8, 2018 by: Miss Tranter (f.tranter) on: Year 1 Blog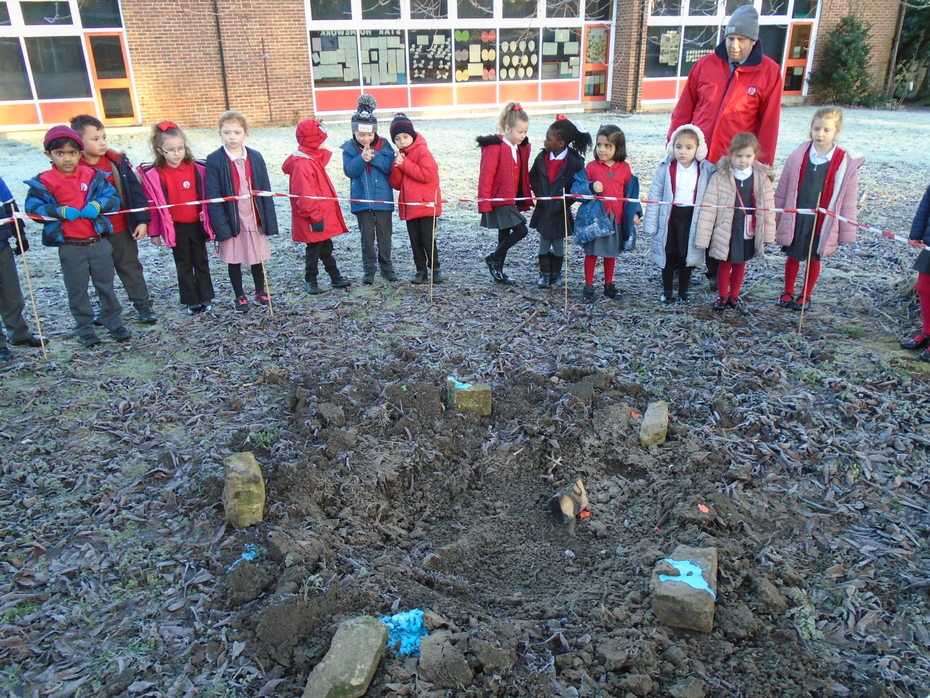 It has been a very exciting day in Year 1! This morning the caretaker came to tell us that he had just cleared up the debris from a mysterious spacecraft which landed in the school grounds over the weekend! We all watched the CCTV footage and then went out to investigate. We were all very interested by the alien slime!
6 comments
Comments
Yusuf A. Jan 20, 2018

I d'wanna be shot by lasers! I have a life to live
J Jan 17, 2018

I didn't think it would ever happen in my school.
Emily B. Jan 15, 2018

creepy hope you don't spot any aliens.
Chloe G. Jan 15, 2018

wow that happend ;o
Grace H. Jan 15, 2018

It can't be true
Jacob B. Jan 15, 2018

What! I dont believe my eyes