Reception
Snow time!
Posted: Jan 19, 2018 by: Rahman (s.rahman) on: Reception Blog
It was lovely to experience snow again. We had lots of fun playing in the snow and talking about what it feels and looks like!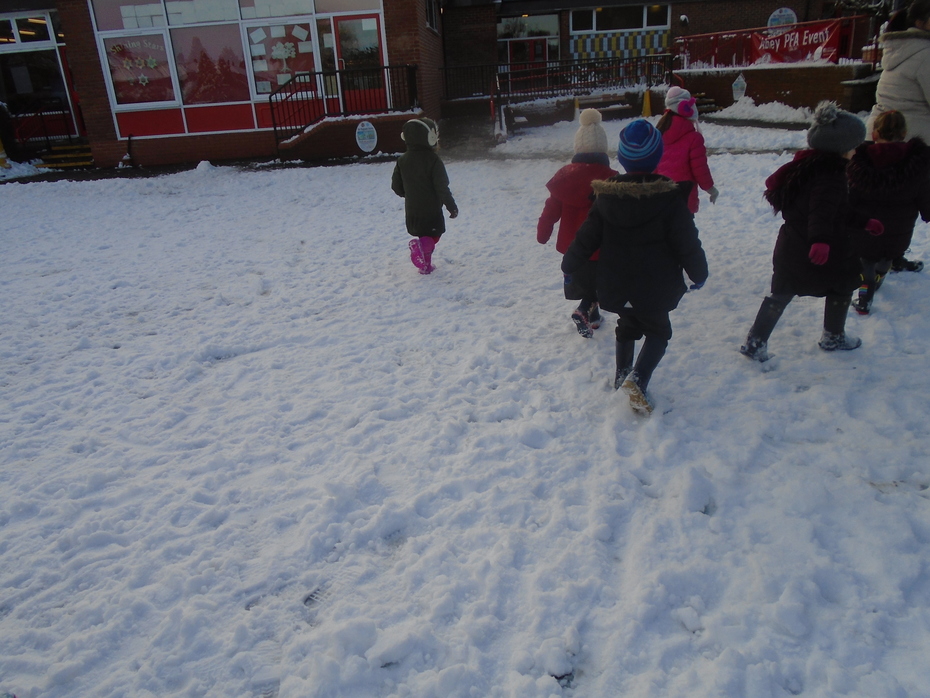 2 comments
Comments
Mrs Jan 29, 2018

They certainly looked as though they were having a wonderful time!
Britt L. Jan 23, 2018

I bet playing in the snow was realy fun.