Assemblies
We enjoyed sharing our assembly with you!
03.05.18 - 3W
3W have been looking at what it means to have a growth mindset. We looked at how making mistakes is a good thing and talked about how we can learn from them. We decided that we can be better learners if we accept that we will fail at times but will eventually achieve our goals through determination, perseverance and a little help from others.
26.04.18 - 4H
Throughout the Spring Term Year 4 were reading the book 'Wonder' by RJ Palacio. As it was such an emotive and inspiring story, we used it to stimulate our reading, writing and art work. During this period, we had many discussions related to the themes and topics that ran through the story. Because of this, 4H decided to create our class assembly around the book. We retold the main parts of the story which is all about fitting in, when all you do is stand out. It is a story about bravery, kindness and compassion and how we all have to look at what is inside a person, rather than what they look like or appear to be on the outside. It was a huge success and the children gave a fantastic and emotional performance. Brilliant work 4H!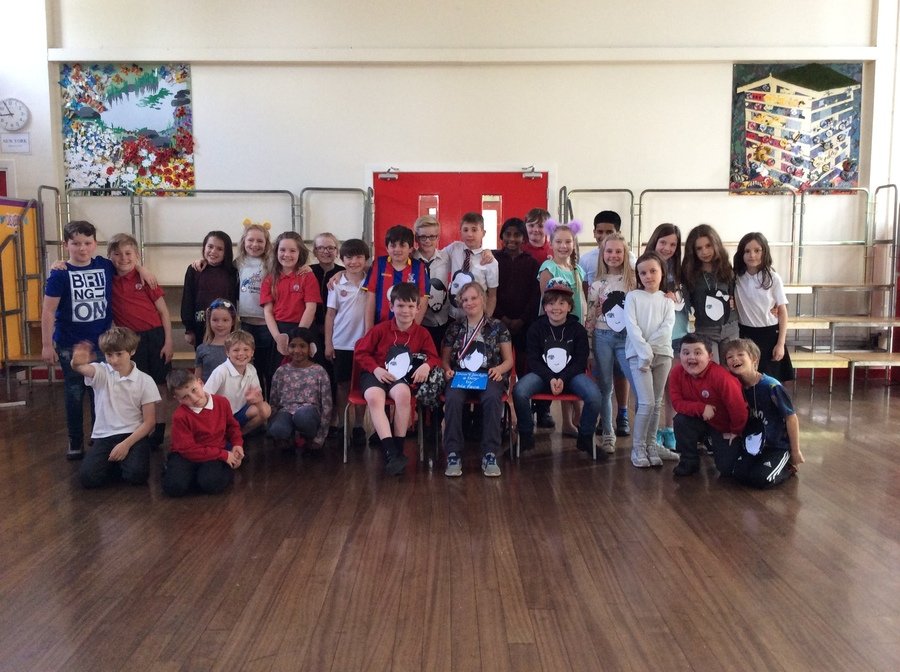 22.03.2018 - 3M
Class 3M's assembly focused on France and how the French have affected our lives and language. Some children acted our being customers in a French market place where the shopkeeper and customers all spoke in French. We also looked at how William the Conqueror invaded England and became the King of England on Christmas Day in the year 1066. Children also shared how many English words are actually French words- Croissant, de-ja-vu , a la carte to name a few.
15.03.18 - 5N
5N boldly went where no other class had been before. We explained all about our Space topic and wowed the audience with a 3D planet display.
08.03.2018 - 5FB
Our assembly was all about World Book Day and how it can be celebrated. We recreated our favourite book covers, wrote reviews about our favourite books and voted for our Top 10. We even interviewed some famous children's authors on the This Morning couch! Did you see any books you recognised on our classic book time line? World Book Day is celebrated all over the world, have a think, what is your favourite book?
08.02.2018 - 6MS
On Thursday 9th February Class 6MS performed their assembly in front of Y5 and their parents. The theme was Europe and the assembly included: factual presentations about five different European countries; a news report about Brexit and a performance of our school's Eurovision song contest entry.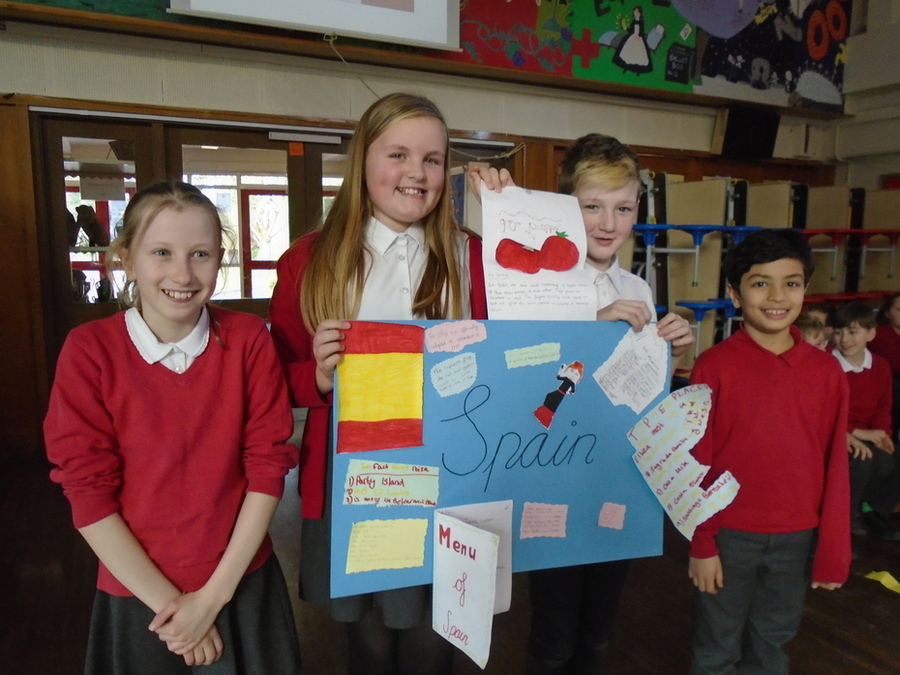 01.02.2018 - 1I
Well done children in 1I, you were fantastic in your class assembly this afternoon. We heard songs, speakers, saw their artwork and acting all about Friends.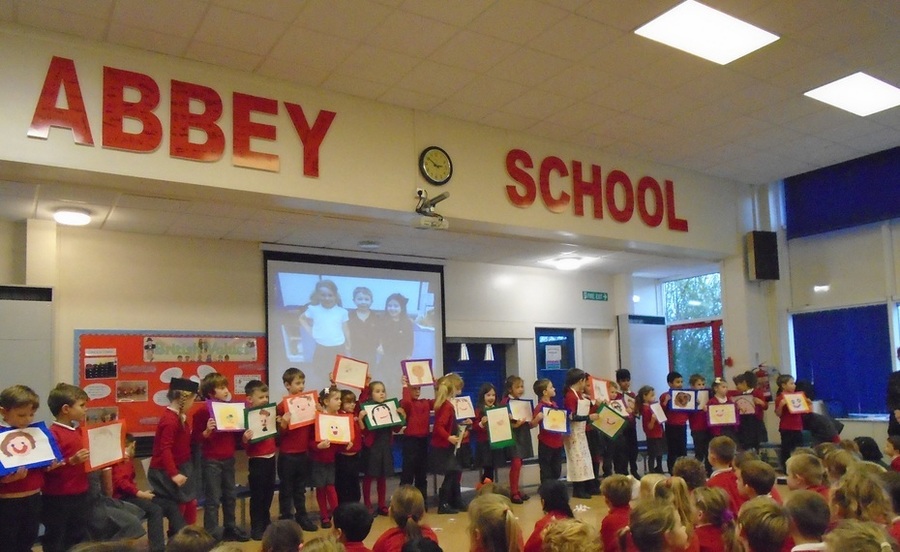 25.01.2018 - 2M
It was all about New Year's Resolutions and 2018. We talked about events that had happened in 2017 and events that are scheduled to happen in 2018. The children shared what they had done for New Year and we talked about how cities around the world celebrate New Year. Finally the children shared their New Year's Resolutions.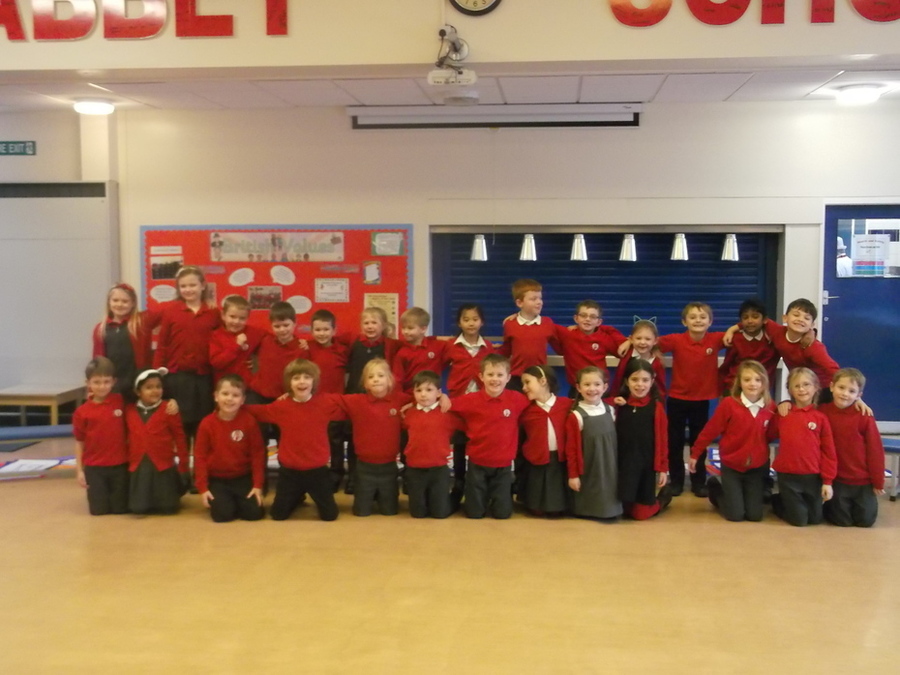 18.01.2018 - 1T
Well done to 1T who did a fantastic Spanish and Space themed assembly on Thursday. They sang a Spanish counting song, told us some fun space facts and even did a space rap!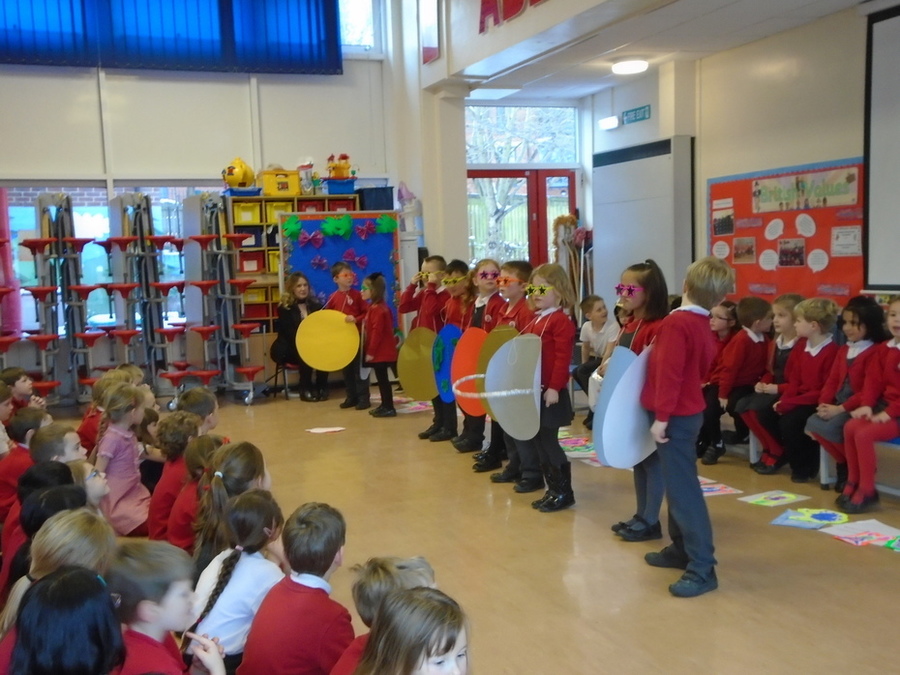 23.11.2017 - 6P
Our assembly was linked to this term's topic of Kingdoms and Castles. The children showed off some of their work such as paintings inspired by van Gogh and shields with their own heraldry. They acted out the battle of Hastings, sang songs about the Normans and presented a news report on the features of the various types of castles!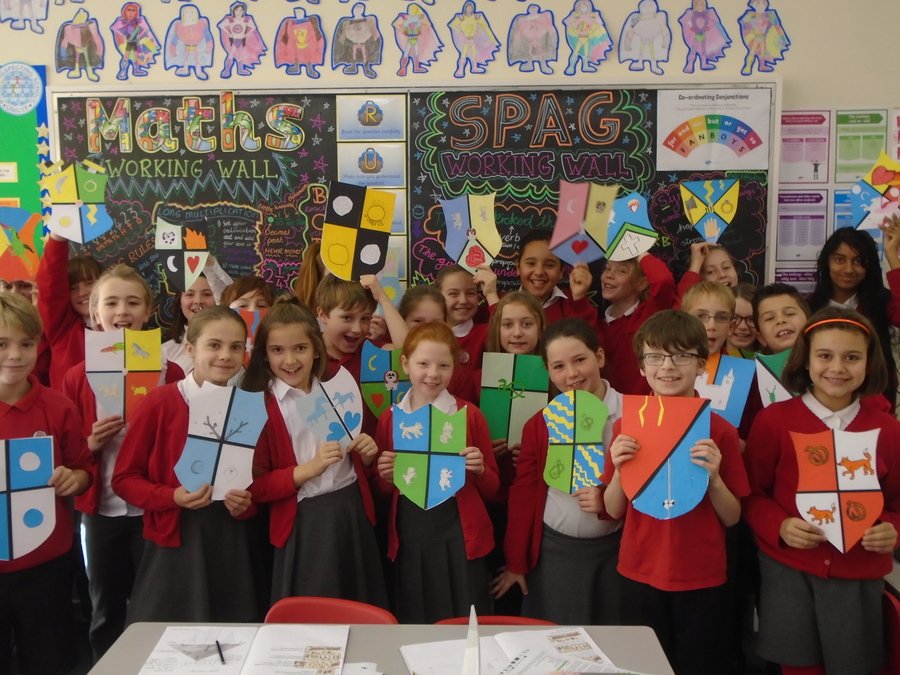 16.11.2017 - 2B
Our class assembly took place on 16th November. It was all about 'Voyage to the Islands. They talked about what they had enjoyed so far, showed off some of their beautiful work which they had done at school and talked all about their fantastic homework!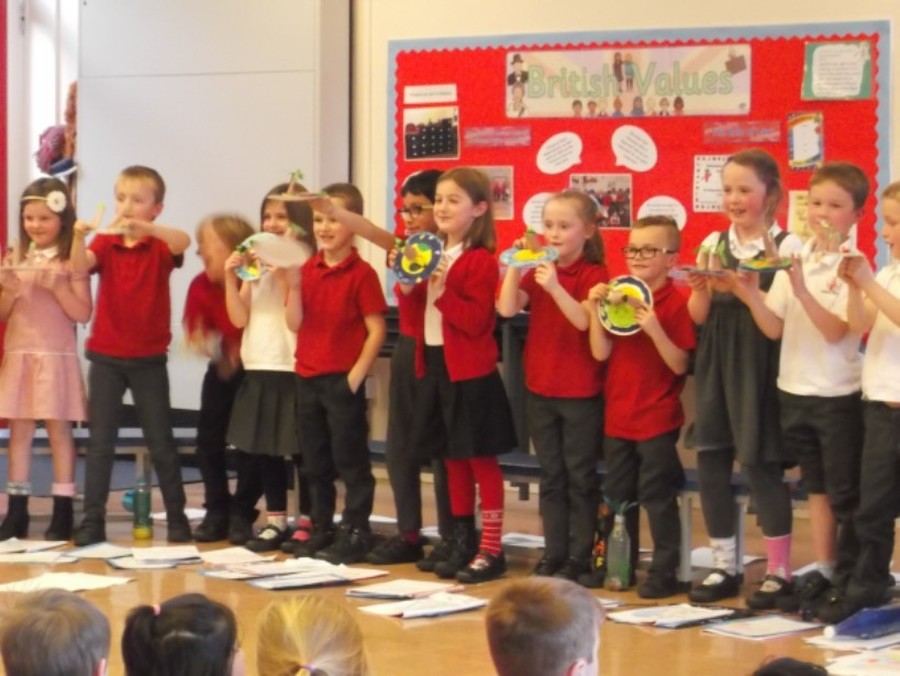 09.11.2017 - 6L
Our class assembly was on Remembrance Day; we thought about the past wars and shared some of our family member's stories. We sang some songs that soldiers would have sang to keep their spirits high: It's a long way to Tipperary and Pack up your troubles in your old kit bag. We created a timeline of many wars from World War I (1914-1918) to the Afghanistan war (2001-2014). This really made us think about how lucky we are compared to the people who either participated in the wars or suffered from them.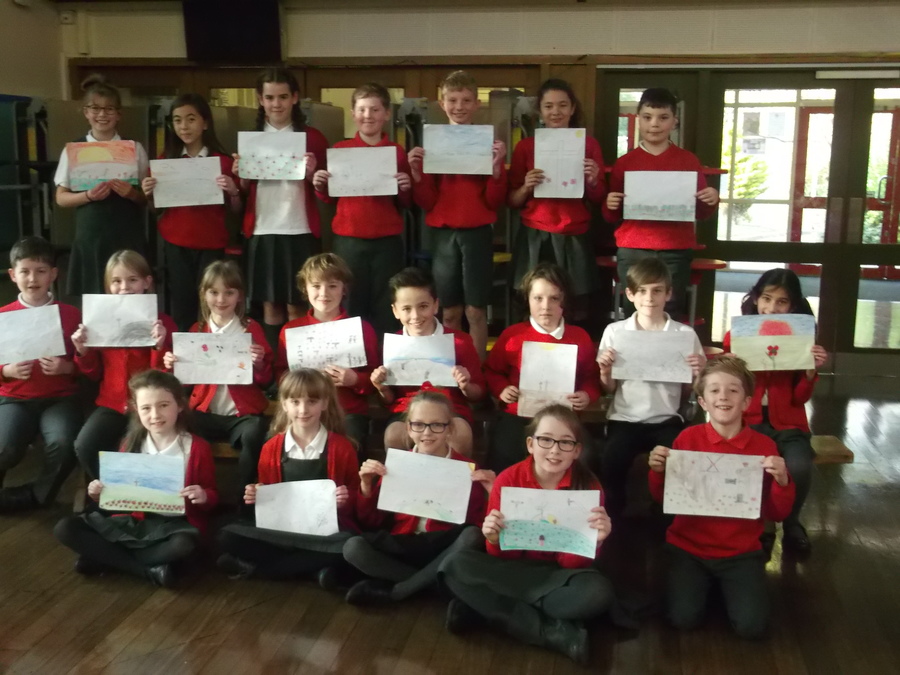 19.10.2017 - 2H
Miss Harrison's class assembly took place on 19th October. In preparation for the class assembly they discussed the importance of being unique. They talked about how they are different and why it is good to be them. They created self portraits in the style of the artist Francoise Nielly, her style of portraits don't show skin colour, they show personality. They learnt a song about how to be a good friend and another song about how to work together.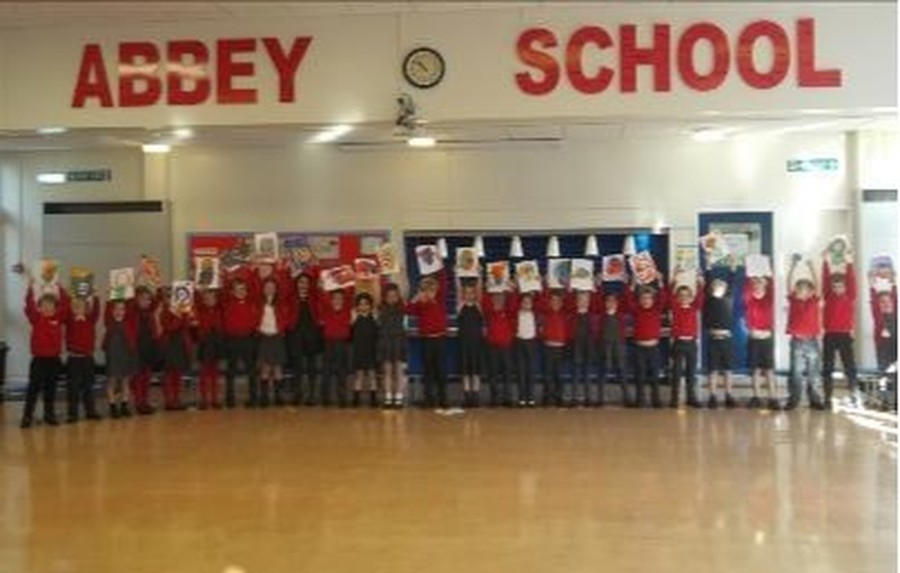 12.10.2017 - 4RP
Well done to 4RT who performed a ROARtastic assembly. We are very proud of how much the children have learnt and shared about dinosaurs. The children have thoroughly enjoyed the topic and this was demonstrated through their fantastic assembly.