Assemblies
We enjoyed sharing our assembly with you!
22.06.17 - 1L
1L showed everybody all of the fantastic things they have been learning about in their Enchanted Forest topic. They showed us some beautiful artwork, magic spells with their enchanted wands and even performed the Gruffalo for everybody!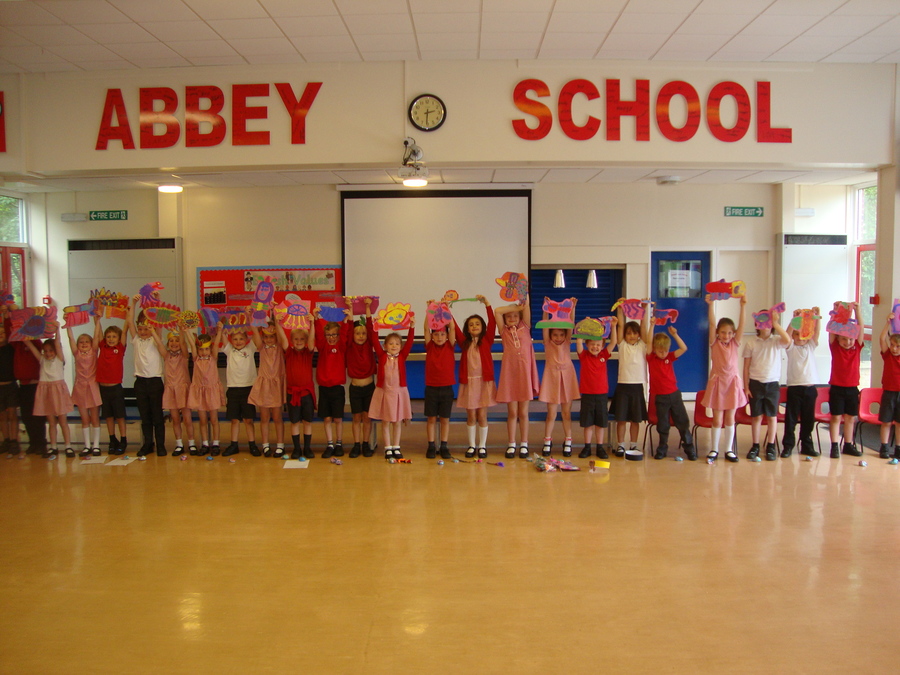 15.06.17 - 5P
Our assembly was a play all about the Tudors, Henry VIII and his wives, and Elizabeth I
08.06.17 - 6E
6E put on a fantastic class assembly all about 'Survival Skills' for Year 6!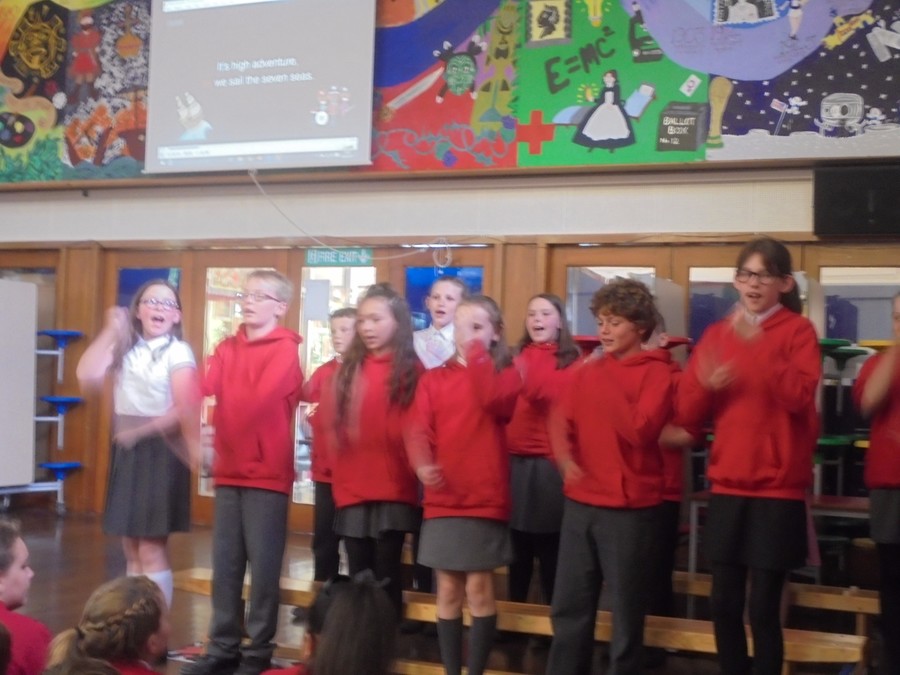 06.04.17 - 4J
4J focused on the Great Barrier Reef. Unfortunately, as we go to press 4J are performing their assembly to the school and parents. Here is a taster of some of their fantastic work that they will be sharing!

30.03.17 - 4Y
4Y focused on Captain Cook and what it would have been like to live and work on board the Endeavour. They shared some ship's biscuits with the audience - we're not sure we would enjoy eating them every day!

23.03.17 - 3M
Y3M performed a marvellous magnet assembly! They told us about the mag-lev train which floats on magnetic forces. Darth Vader reminded us to use the force!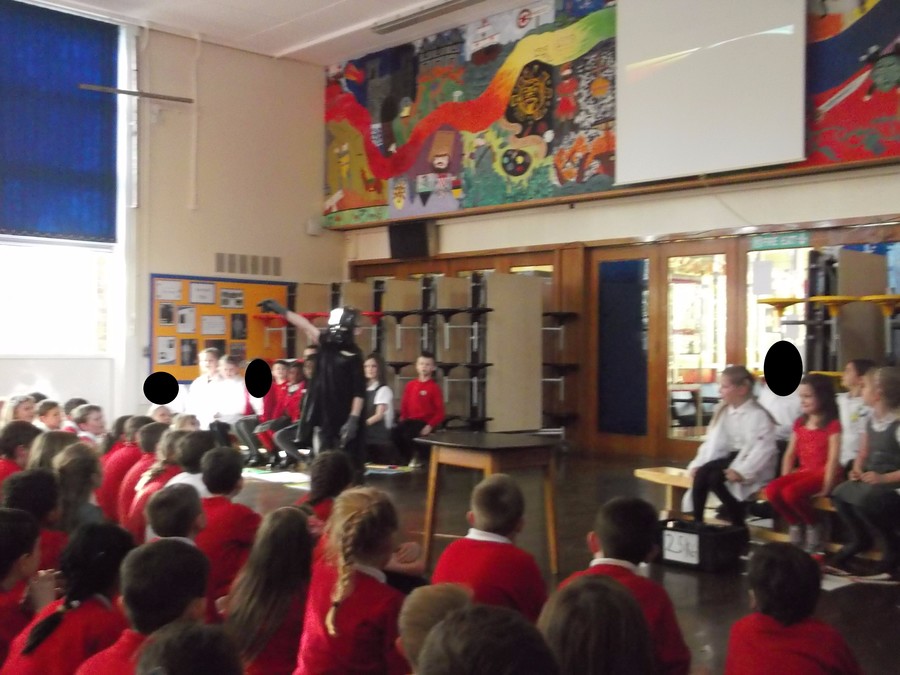 09.03.17 - 4N
We took what we have learned so far about The Other Side of the World and turned it into a wonderful assembly. There was artwork, story reading, dancing and even a dramatic performance!

09.02.17 - 1T
1T really enjoyed their Moon Zoom assembly, they shared good bits of work with parents and shared a song and a poem about space. They really enjoyed making their rockets and rocket pictures. We have learnt all about Tim Peake and Neil Armstrong and told the parents about their own dreams for the future.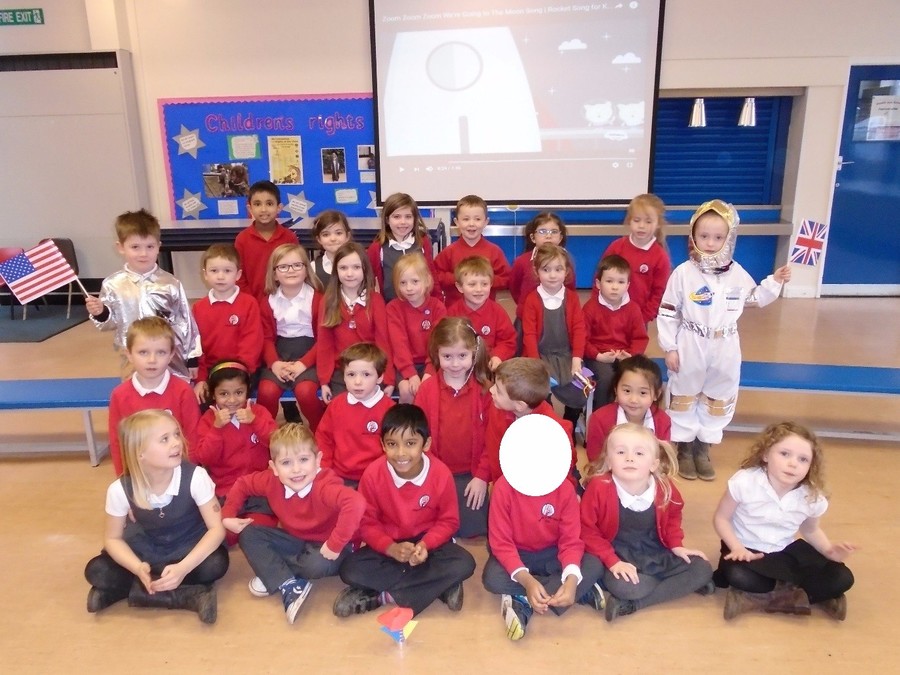 02.02.17 - 3B
Our class assembly was about our topic 'Monsters on the Loose'. We learned about monsters from around the world. We did some artwork and wrote stories based on what we had learned.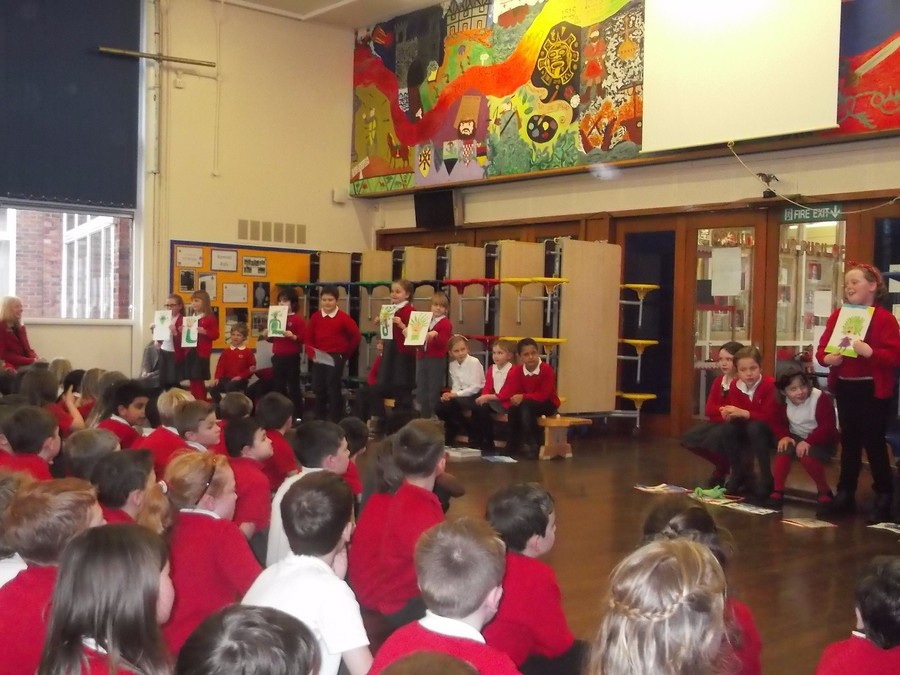 26.01.17 - 2B
Mr Butterworth's class produced a fantastic assembly about Julia Donaldson. They acted out stories, showed some fabulous artwork and shared some of their brilliant writing. It was a great success!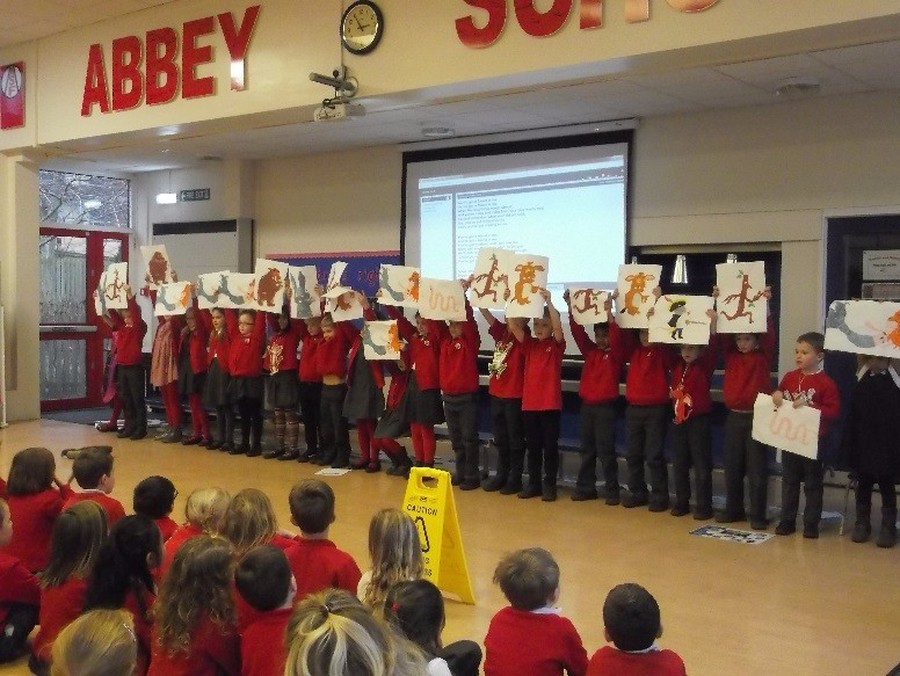 12.01.17 - 2H
On Thursday 12th January, class 2H performed their class assembly 'The Magical Time Machine'. Acting was used to retell some of the topics learnt about. The children performed a song, with some children showcasing their Scottish Country Dancing Skills. It was a huge success.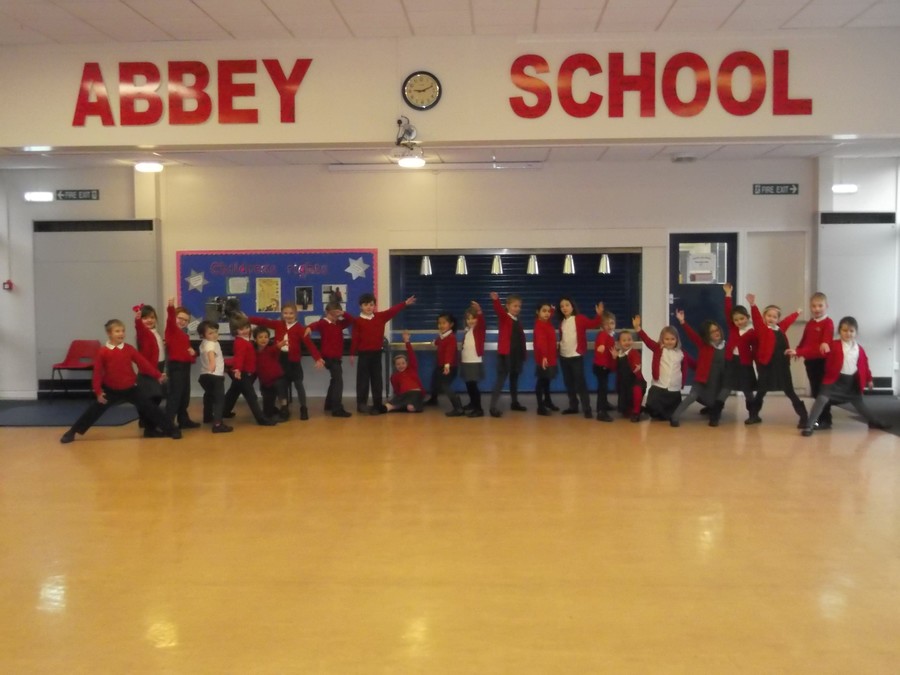 19.01.17 - 6N
Class 6N's assembly was all about the journey to the South Pole by Scott and Amundsen in 1911.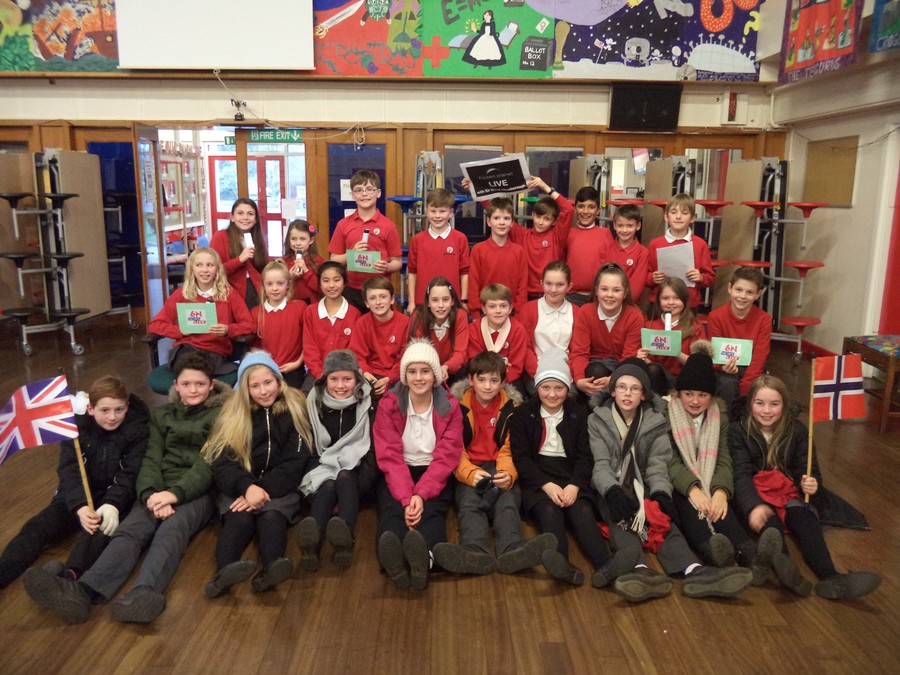 24.11.16 - 1I
Class 1I performed their assembly for parents and KS1 all about Bears. They sang songs, acted out poems, told the story of Goldilocks and the Three Bears and showed pictures they had painted.
Finally, everyone took part in performing 'We're going on a bear hunt' with words and actions.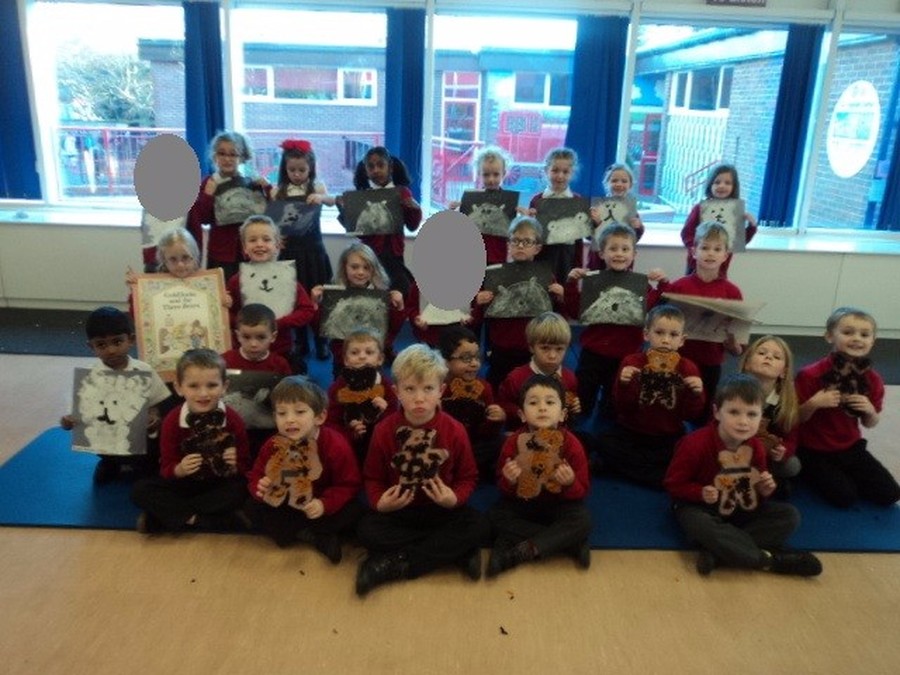 17.11.16 - 2AM
The assembly was called the Magical Time Machine. The children really enjoyed explaining about all the places we had visited in our Magical Time Machines. These included the Gunpowder Plot, the Great Fire of London and both the Rio Olympics and the Ancient Greek Olympics. We sang songs, recited poetry and shared some of our amazing artwork.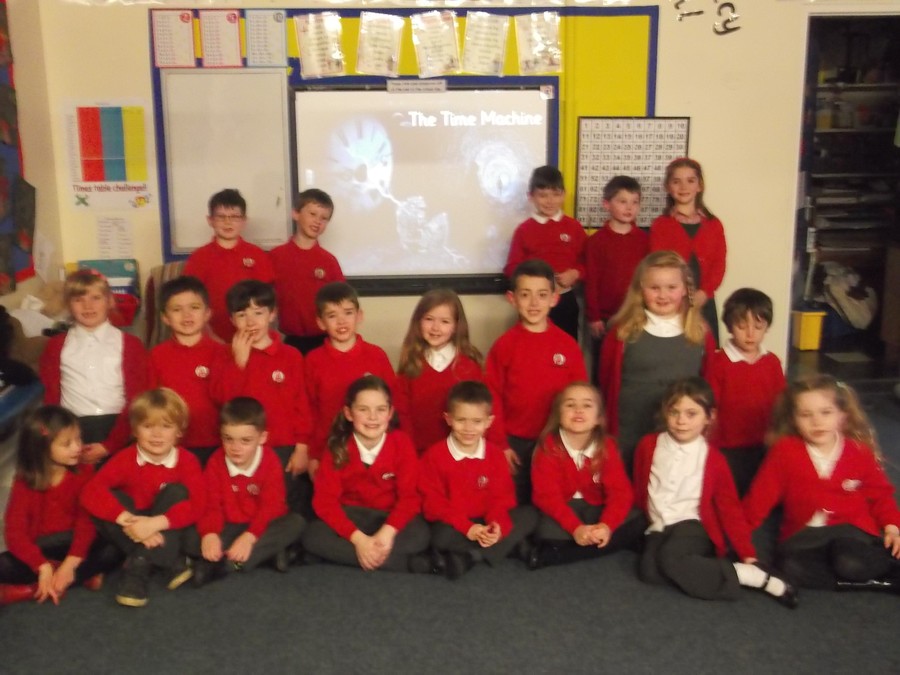 11.11.16 - 6L
6L did their class assembly about Remembrance. In class, they learnt about the importance of Remembrance and the symbol of the poppy, as well as making their own poppy wreaths. They have been reading World War One poetry and wrote their own poems based on their chosen images of war. After considering the conditions during World War One and Two, they learnt of how soldiers would often sing songs to keep spirits and morale up and they sang the famous songs, 'It's a Long, Long Way to Tipperary' and 'Pack Up Your Troubles in Your Old Kit Bag.'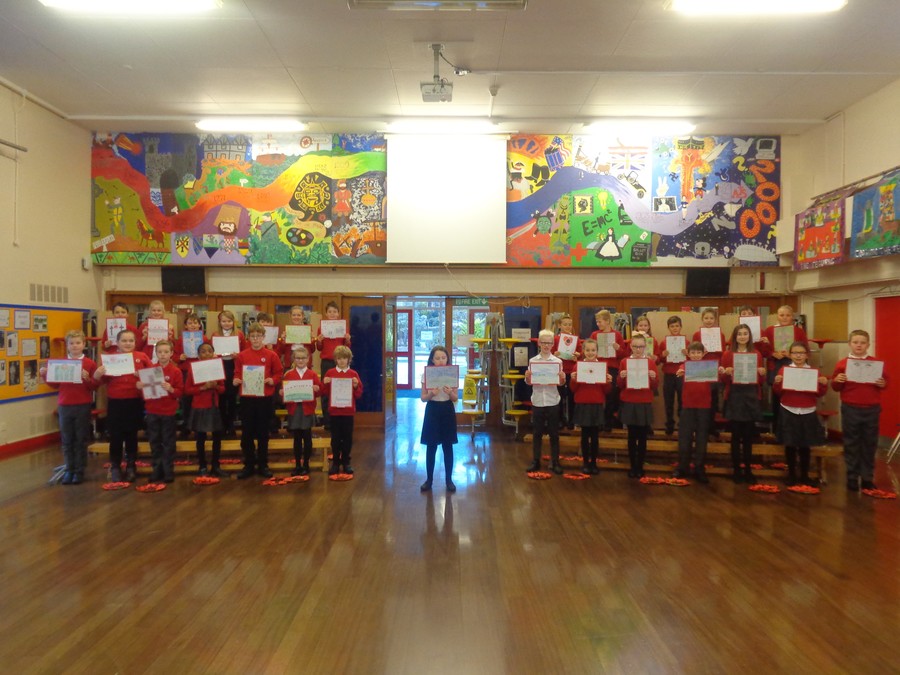 20.10.16 - 5F
Our assembly was all about feeling proud of yourself whether that is of something small, like getting full marks in a spelling test, or something big, like cycling over the Golden Gate Bridge. We demonstrated some of the things we are proud as well as shared the goals we have set ourselves. We hope you can take the time to think about what you've achieved or done that makes you feel proud.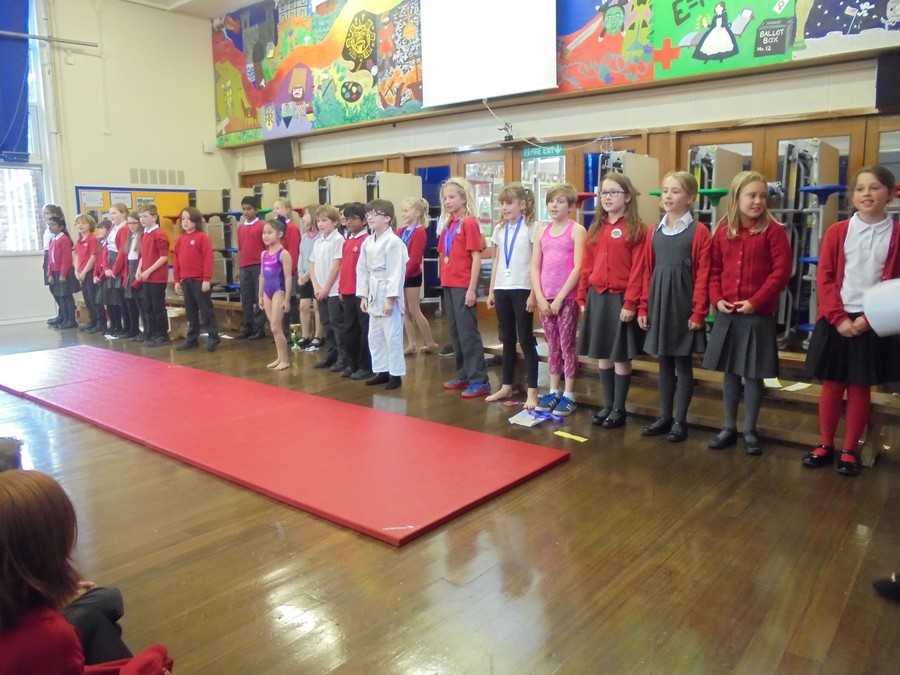 29.09.16 - 5S
Our assembly was about Egypt. We made an Egyptian timeline and we danced to Walk Like an Egyptian.
22.09.16 - 2EM
Our Assembly was a celebration of Roald Dahl, as on the 13th September it would have been his 100th birthday. We did an A to Z of Roald Dahl to reflect on and celebrate his life.